Columbia family, volunteers celebrate completion of Habitat for Humanity home | Local
[ad_1]

Approaching a newly developed home near Brown Station Road on a drizzly Friday morning, guests found a huge balloon archway, an ice cream truck and a basketball hoop with a bright gold bow around it.
It was not a typical housewarming. New homeowner Rhonda Wyatt gathered with her children, friends and the volunteers who helped build the home under tents in the driveway to avoid the rain.
"It's a blessing in so many ways," Wyatt said. "I feel like I've achieved one of my goals in life."
Wyatt's home was a project of Habitat for Humanity, a nonprofit housing organization. The home was sponsored by Veterans United and is one of five the company has pledged to help fund and build over the next five years. The eventual goal is a 143-home, 50-acre subdivision in northeastern Columbia full of Habitat for Humanity homes.
"It is definitely rewarding and heartwarming to see a project that has been going on for months come to an end and result in a beautiful house that's going to become a home for Rhonda and her family," said Piper Brintnall, the outreach foundation coordinator for Veterans United.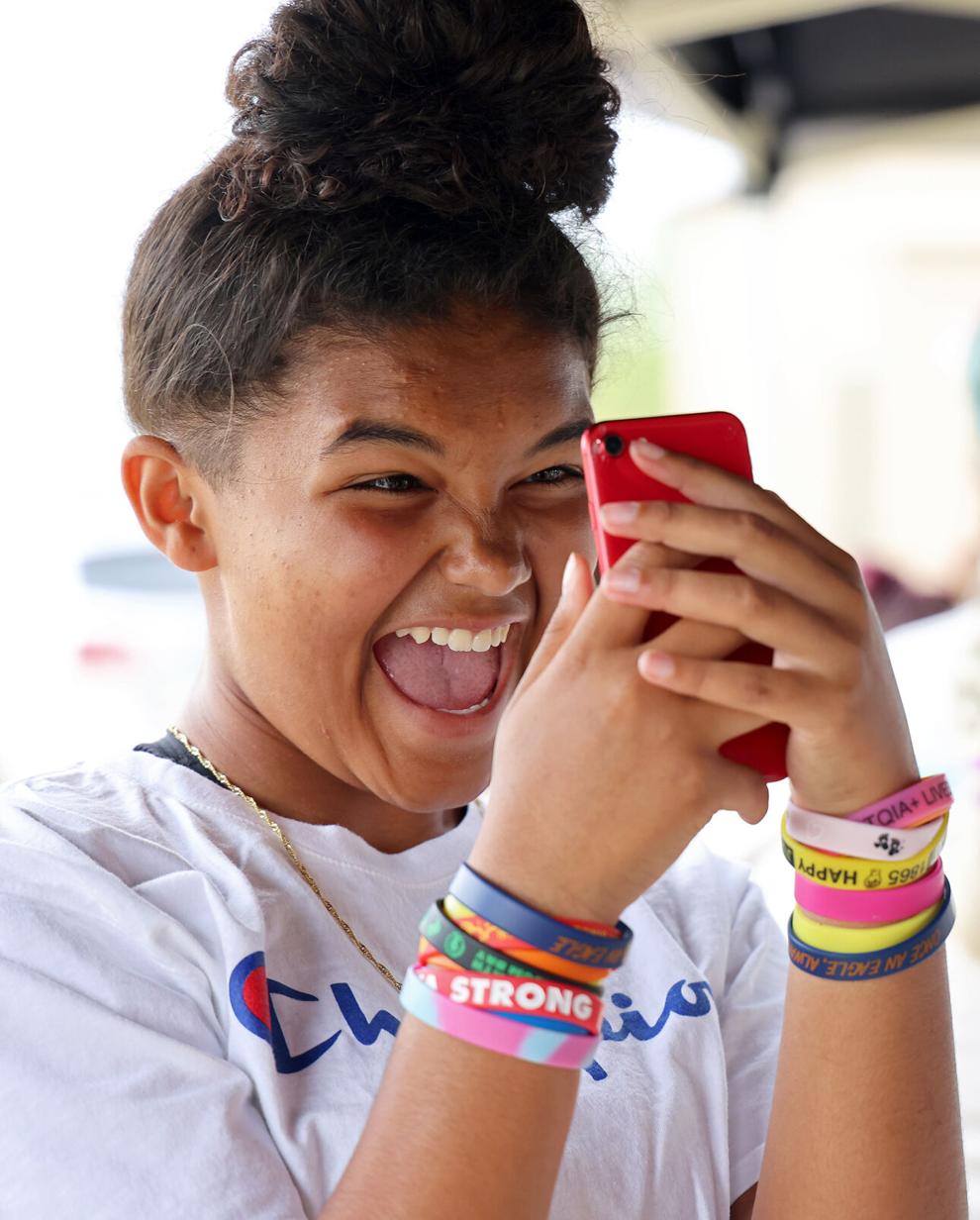 Before a ceremony dedicating the house, people mingled in the large main living area and adjacent kitchen. Photographs of the volunteers and the home's progress during construction lined the countertops. A cornucopia of gifts for Wyatt's two children sat in a corner.
Jeff and Nicole Spencer, who own the restaurant Just Jeff's in Columbia, were on hand wearing bright-orange T-shirts. Wyatt is a manager for Just Jeff's, and the couple has watched the hard work involved in getting her home.
"She had to go through a lot to qualify," Jeff Spencer said. "It wasn't just, 'Here's the keys to your house.'"
Wyatt was chosen for the program by the Habitat for Humanities' Family Selection Committee. She also had to take financial classes, meet with a financial adviser and put in 250 hours of sweat equity toward the home's construction.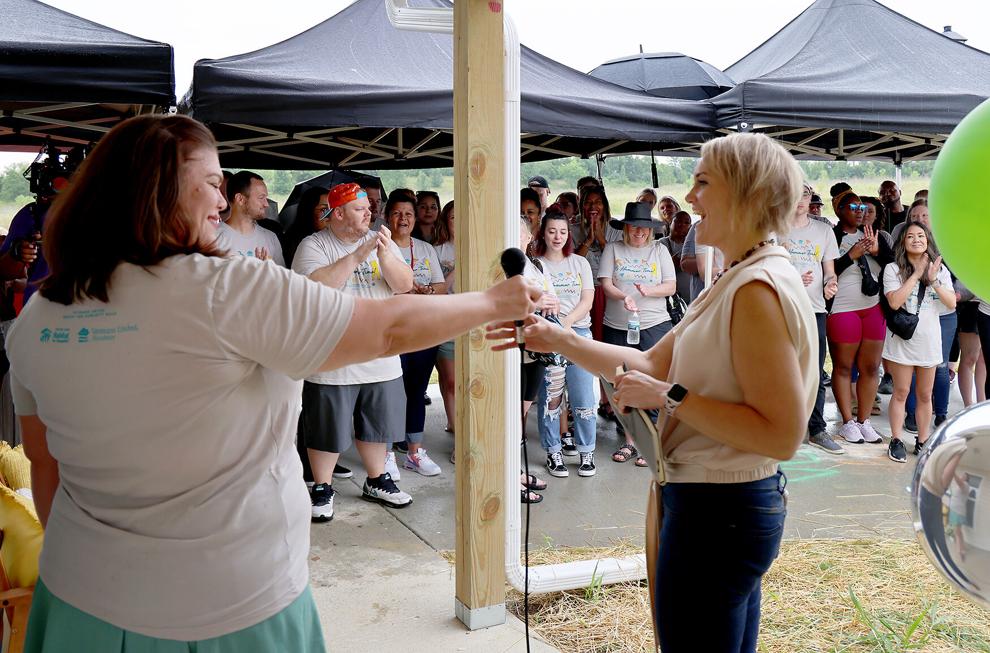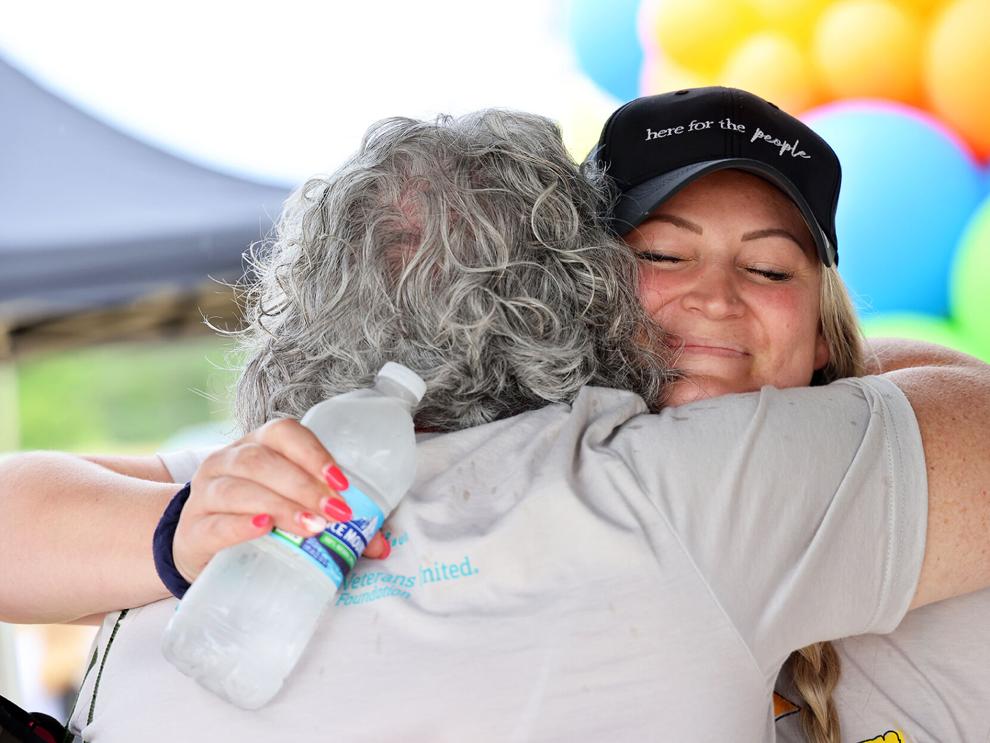 Wyatt also went back to earn her high school diploma and take night classes at the Goodwill Excel Center.
"It was the come-up of my life," Wyatt said of her graduation. "Once I did that, I was like, 'I'm not gonna stop.'"
Sponsorship from Veterans United also means its employees can volunteer, pick up tools and learn home-building skills.
"I think it would even be cool to come back on the next house and learn," volunteer Brooke Dobyns said. "Even for when I do buy a house and learn to fix things and do things like that, it would be really beneficial."
Wyatt's children were excited about the prospect of basketball games in the driveway and designing their rooms.
"My kids are provided for," Wyatt said. "I did what I was supposed to do, and they'll always have somewhere to come home to."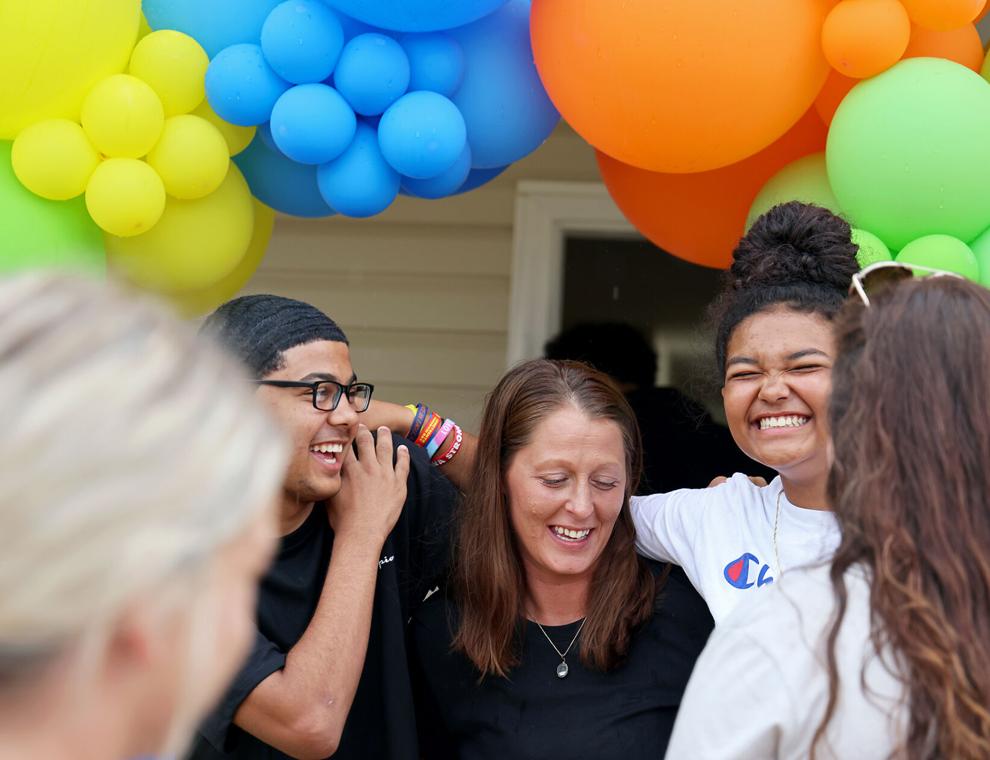 [ad_2]

Source link