How to host a swanky Oscars Party 2021
A legendary tribute to cinema, the 93rd Academy Awards ceremony is slated to be the biggest night in Hollywood — prompting viewers to host a swanky soiree of their own. Here's how to host an Oscars party for the books.
The Oscars has captivated audiences since the black-and-white television days of yore. The highly-anticipated telecast not only lionizes artistic and technical merit in the film industry; it's a display of cultural zeitgeist and glamour, establishing its influence in nearly every facet of society. And naturally, the event has spun off Oscars parties across households.
If you're eager to organize a celebration from your humble abode, you've arrived at the right destination. As journalists, we've made it our mission to keep you informed; and yes, that includes helping our readers host the perfect shindig. With our insights, you'll create an experience that'll leave an indelible mark on guests. 
Decorations
Pick Your Theme Colors and Stock Up On Decorations
Be it a large soiree or an intimate gathering, it's imperative to brainstorm a theme, which will set the framework for how you shop for decorations, party favors, cocktail napkins, etc. After the year we've all had, don't play it safe. Be bold, and draw inspiration from old Hollywood glamour with a cream, gold, and black color story. Then, furnish your rooms in elegant red party and film essentials, like balloons, signage, and more.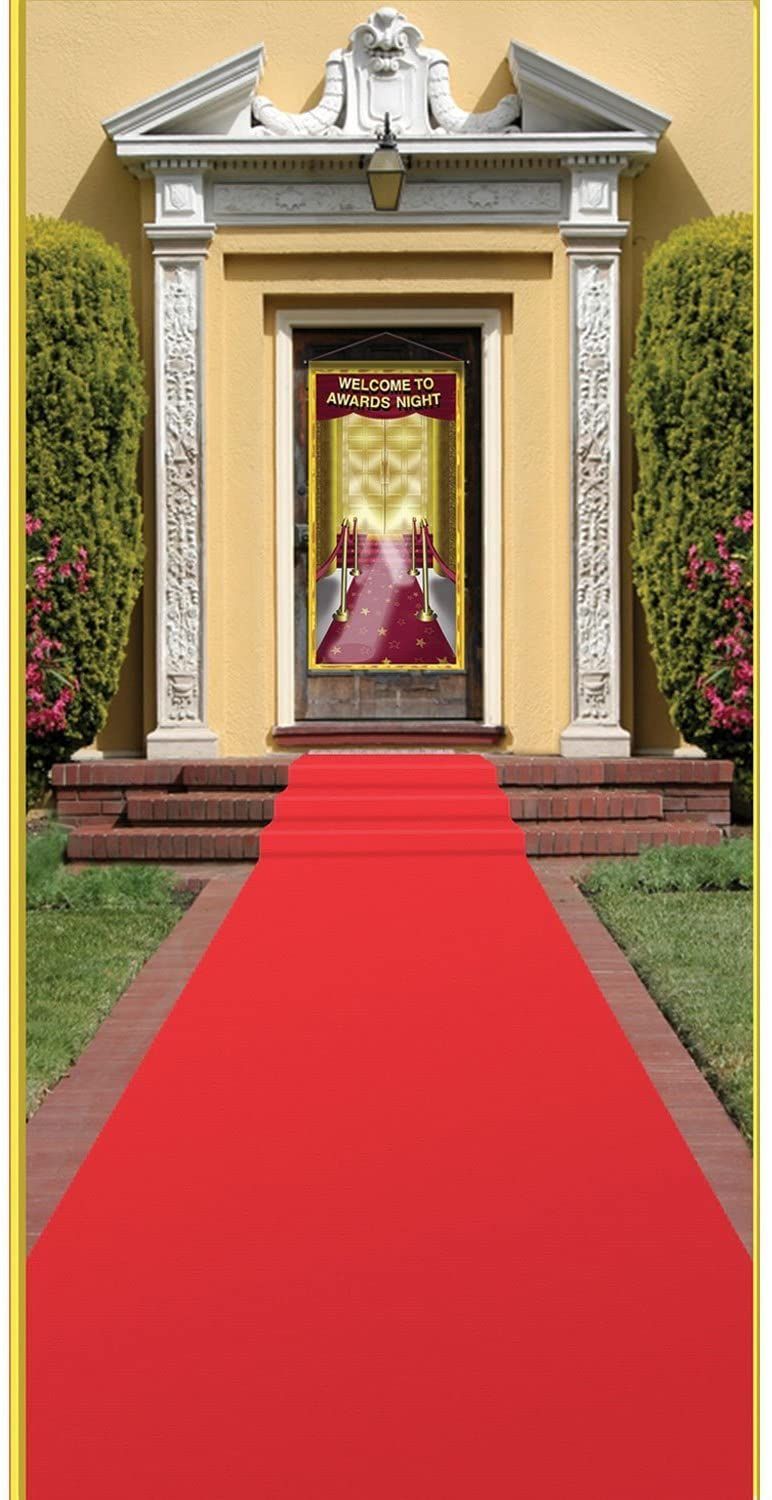 3-Pack Hollywood Red Carpet Awards Ceremony Party Theme Supplies available on Amazon for $32
Make your life easier with this robust kit, featuring the essentials you'd otherwise have to purchase separately. It includes a red runner, a VIP stage door entrance, and two paparazzi props — in short, everything you need to set the stage for your bash.
1) Made of thin poly fabric, the red runner measures 24 inches wide by 15 feet long. 
2) The paparazzi props measure 5′ 3″, and the VIP stage door is 30 inches wide by 5 feet tall.View Deal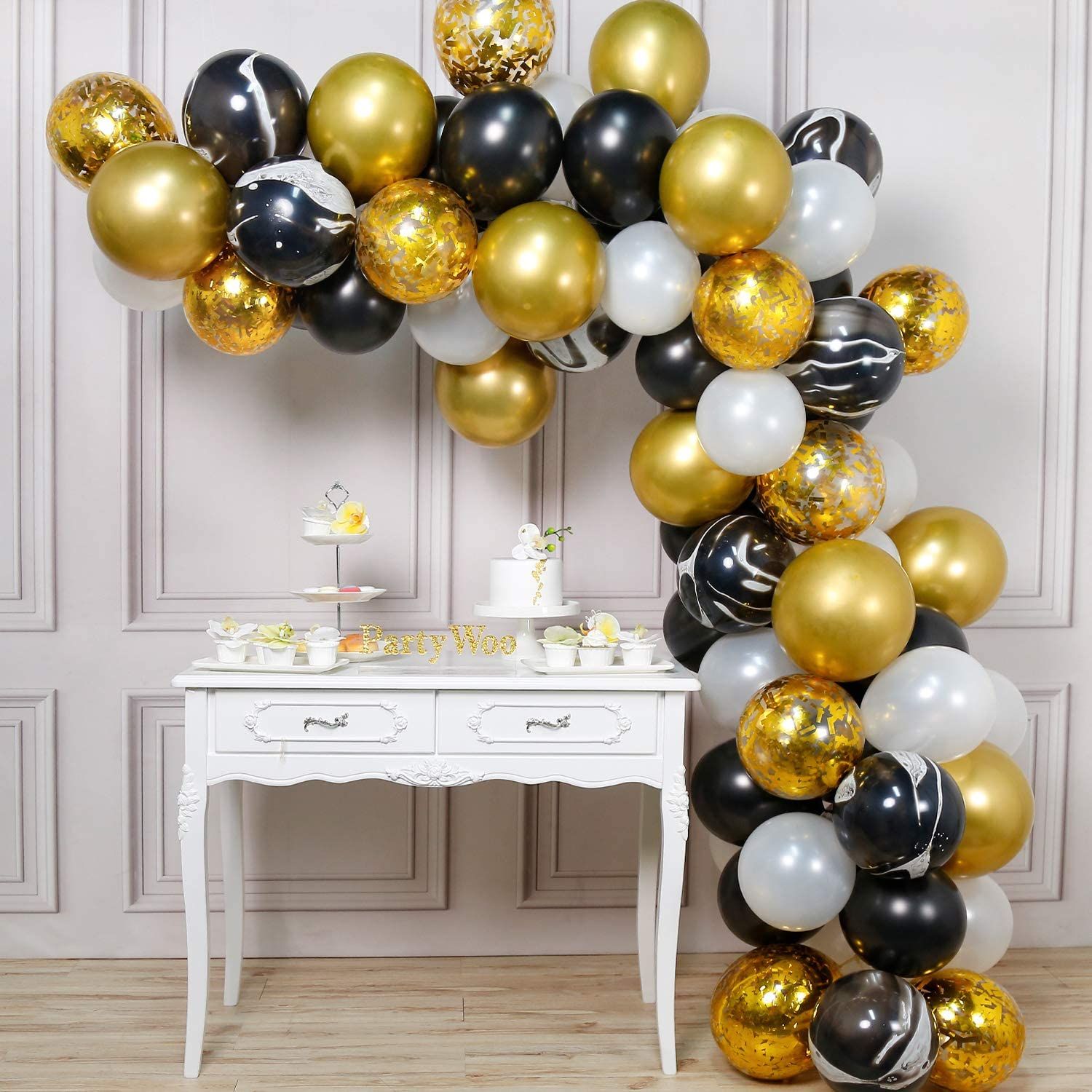 PartyWoo Gold and Black Balloons available on Amazon for $13
Your party isn't complete until you have a stunning array of balloons in tow. The set comes with 70 pieces of pearl black and white, black agate, gold confetti, and gold metallic options, granting full agency for creative expression. Each balloon is made of natural latex and other non-toxic materials certified by the American Society for Testing Materials. You can fill yours with air and helium, and they'll stay full for up to 72 hours (note: helium will stay full for 3-6 hours). View Deal
Themed Attire
Set A Dress Code
Forgo sweats and loungewear. Set a concrete fashion formula that emulates old Hollywood's glitz and glam. Think sequins and iridescent gowns, tops, pants, and skirts. Finish your outfit with shiny hair clips and barrettes, plus a smokey eye makeup kit to honor Elizabeth Taylor and her ilk. Don't forget your most dramatic faux lashes and pigmented matte lipstick to truly embody the era. If you don't want heels, no problem: There are plenty of best shoes for flat feet on the market (and you'll still look dashing).
Need a dress? We've scoured the internet for chic options that you'll want to wear all year round.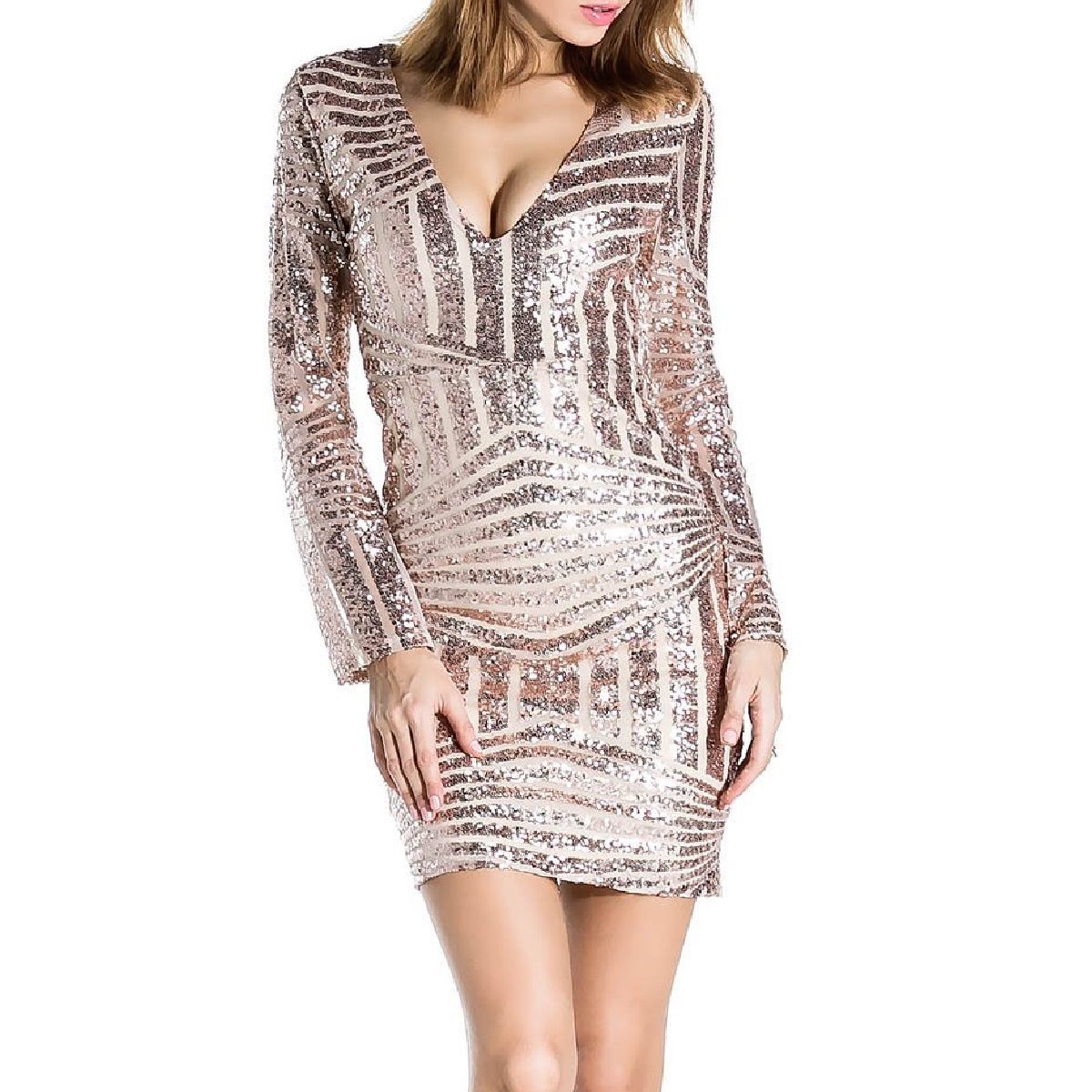 Sequined Cocktail Mini Dress available on Amazon for $30
This option is emblematic of the roaring twenties, the flapper era, and Daisy Buchanan in her glory. In other words, a staple of old Hollywood glamour. Available in four sizes and two sizes, the dress integrates ultra-feminine details, such as an alluring V neck, sequin embellishments, and a svelte bodycon fit. But fear not: It's incredibly stretchy and non-restrictive.View Deal
Table Arrangement
Create A Gilded Table
Your table is the main centerpiece for your Oscars party. It's the central location where guests can gather, wine and dine, and discuss theories on who's winning what. Adorn yours in an array of star cutouts, film-themed utensils, and Hollywood table-toppers finished off with a sequin gold table runner. You may even want to add some of the best candles to create an aromatic, olfactory oasis. With a carefully curated table, you'll be the belle of the ball, the Hostess with the Mostess, and the favorite among your friend group.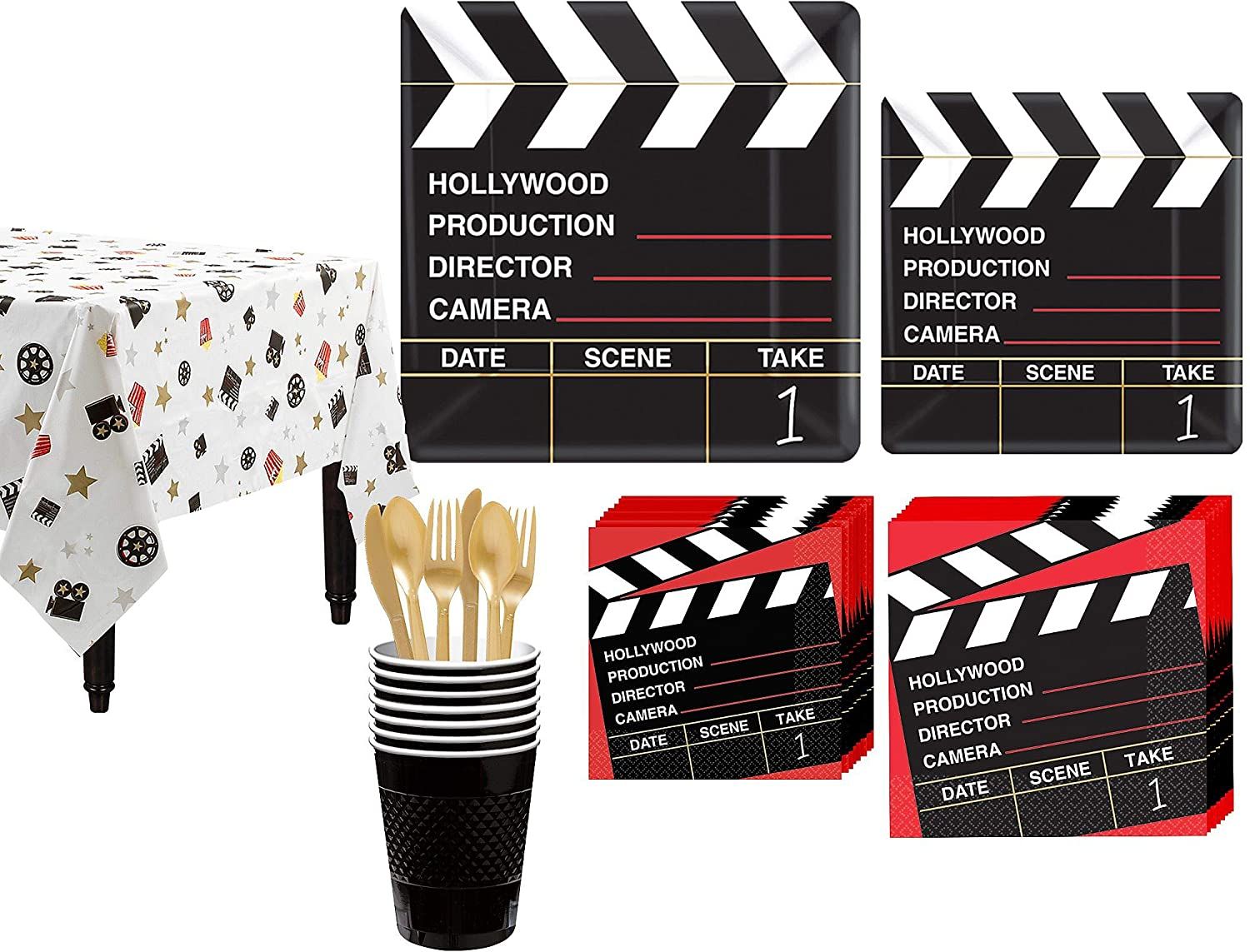 Party City Clapboard Hollywood Tableware Kit available on Amazon for $30
A Hollywood tableware set featuring a combination of black, gold, and red-hued utensils. It includes every possible you'll need at your disposal: 18 dessert plates, 18 dinner plates, 18 lunch napkins, 18 beverage napkins, 20 cups, and premium gold cutlery. For upping the ante on your theme, the included table cover is detailed with movie images of popcorn boxes, stars, cameras, film reels, and scene markers. View Deal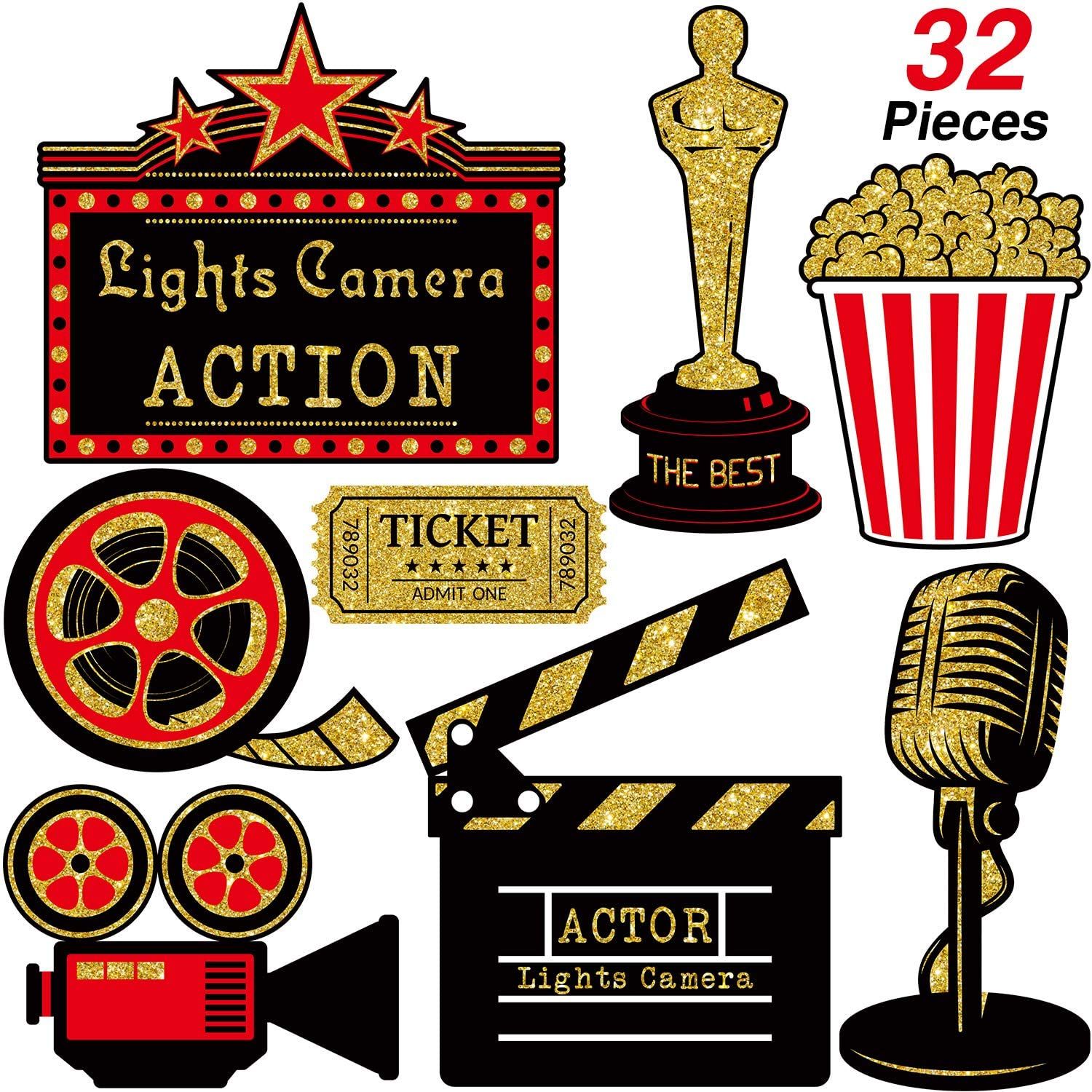 Red Carpet Hollywood Cutouts available on Amazon for $10
Make it a night to remember for the decorations to steal the show. This pack includes red carpet Hollywood cards in red, black, and golden shades, plus eight various patterns: microphone, trophy, popcorn, kinetoscope film, film clapboard, movie ticket, and so on.
Glassware
Make sure you have enough glasses
Champagne toasts, anyone? Obviously, especially at your Oscars party. Make sure each guest is accompanied by flowing booze in a sleek and sophisticated glass. For versatile use and styling, you'll want your glasses to be considerably uniform and subdued. After all, you'll be using your glassware more than once — that is, if you plan to entertain and host more soirees in the future.
Food
Prepare The Hors d'oeuvres
A ravenous party is a failed one. Satisfy your guests' hunger pangs with a variety of treats, appetizers, and delectable finger foods. It's important to immerse guests in a memorable culinary experience — and that begins with knowing how to prepare meals and having the proper serving dishes on deck.
Entertainment
Bring Out The Games
Entertainment transcends beyond alcoholic beverages, flavorful snacks, and fancy 'fits. When the night peaks, introduce games to keep guests engaged at every hour — even when the host's jokes become blasé. But before investing in another iteration of Monopoly, you'll want to check out some Oscars-themed games that are more fun and affordable.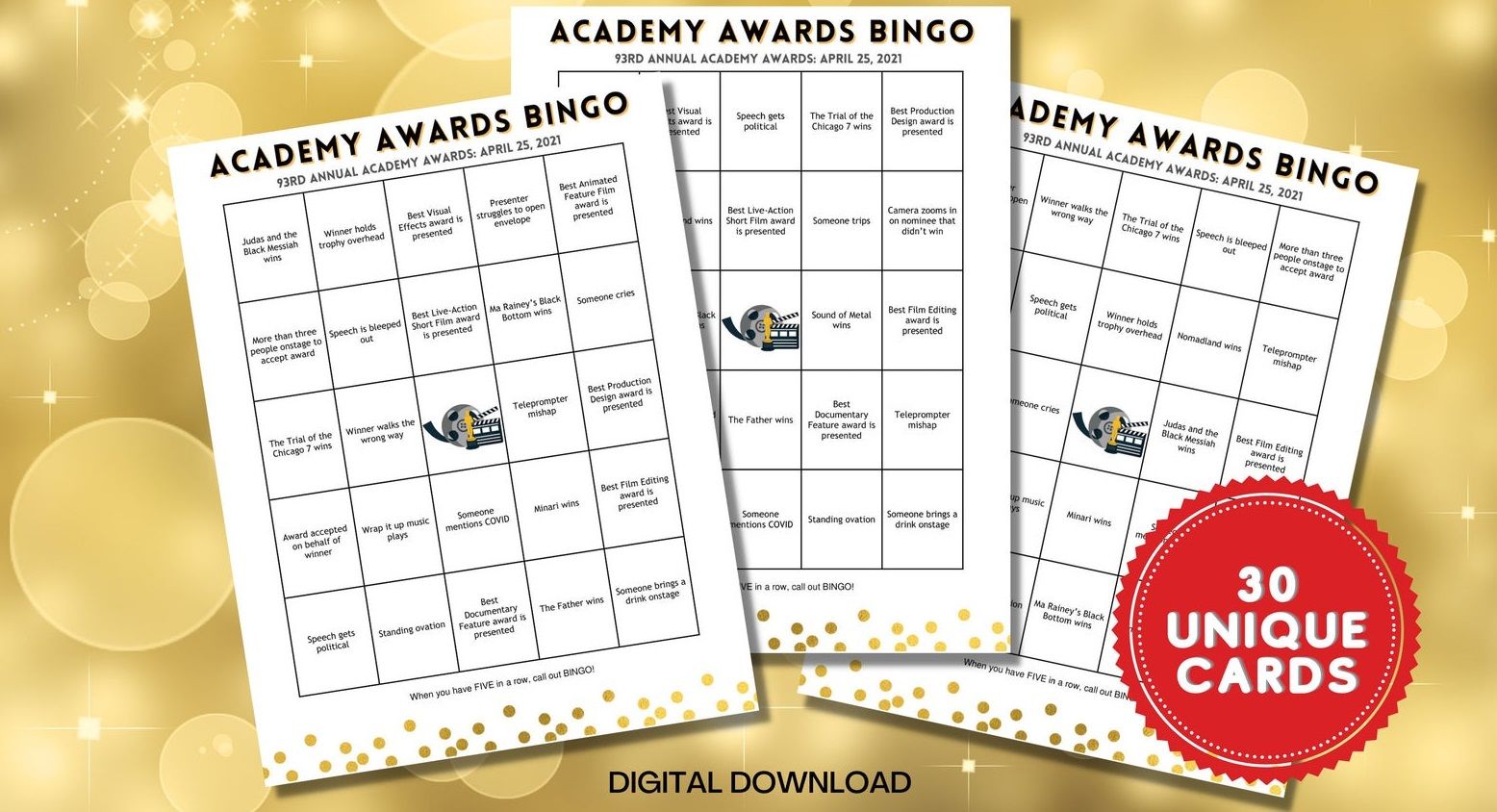 Academy Awards Oscars Bingo available on Etsy for $5
To get the party teeming in excitement, whip out an Academy Awards Oscars Bingo game. This group set includes 30 unique bingo cards, which can be played with up to 30 guests or as few as two contenders. You'll want to play along while watching the awards unfold.View Deal
Photography
Set up a photobooth for Instaworthy moments
Let's be candid here for a moment: Everything is now for the #Gram, so it's crucial to provide guests with the opportunity to capture (and seize) the moment. Luckily, there are plenty of high-quality tools for creating party keepsakes; and your guests will thank you tremendously. Say cheese!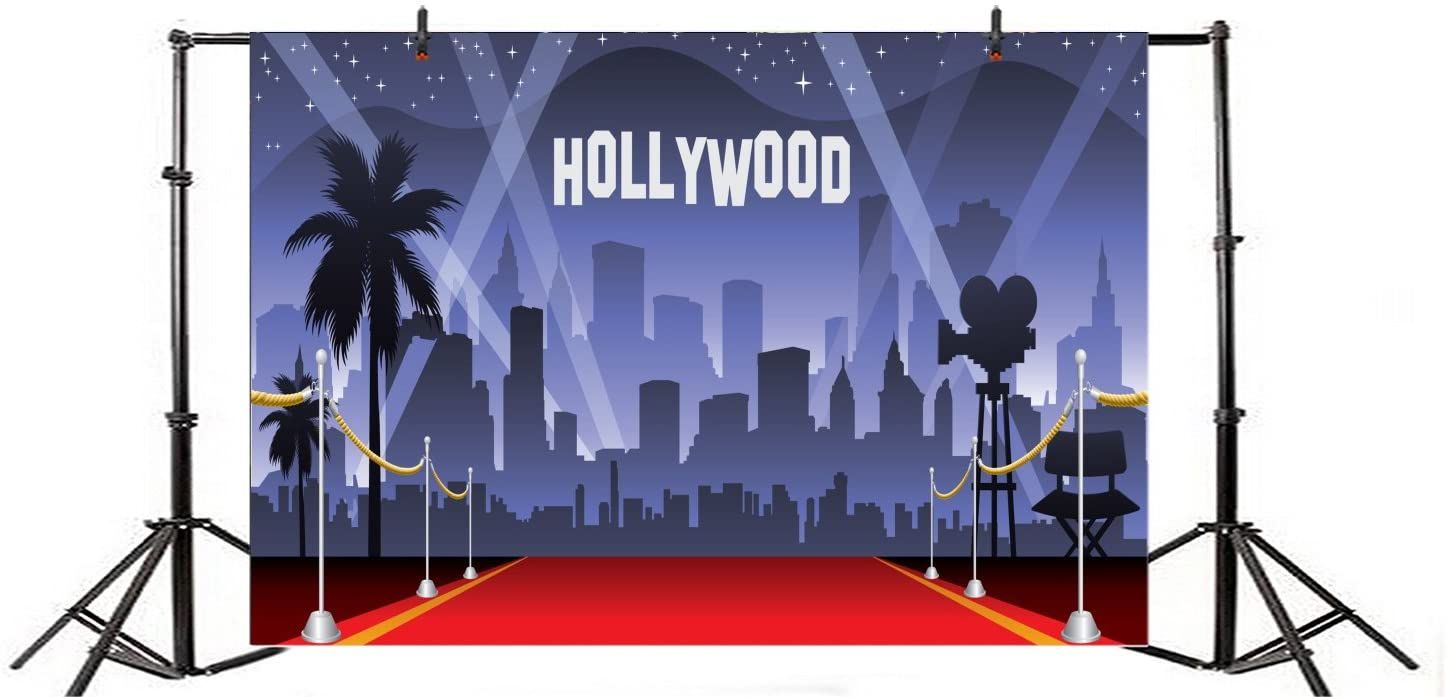 Hollywood Red Carpet Backdrop available on Amazon for $18
Every photography session needs a compelling backdrop. This wallpaper does not mince on the details, with the iconic Hollywood Hills sign as its most prominent feature. Made of vinyl materials and high-resolution imagery, it can be rolled out flat or hung either vertically or horizontally.View Deal
Goodie Bags
Don't forget goodie bags
The soiree doesn't have to end when the Oscars do at 11:30 p.m. Give each guest a thoughtful goodie bag as a token of appreciation. Fill yours to the brim with candy and treats, on-theme tchotchkes, and other fun gizmos. You'll want to start with durable boxes to house your party favors. Then, get creative with the presents.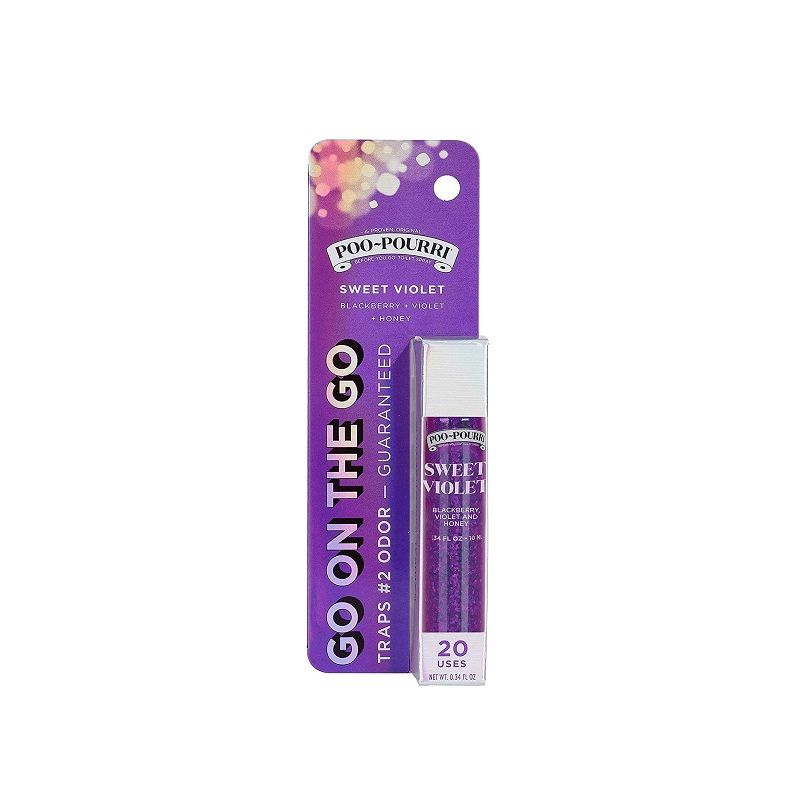 Poo-Pourri Before-You-go Toilet Spray available on Amazon for $5
A formidable contender against lingering stenches. Available in 15 unique scents, this toilet spray is a bathroom must-have — all you have to do is spritz the bowl before you go. This fresh, deodorizing formula is designed with essential oils and natural compounds. Plus, it's free of harsh chemicals, aerosol, parabens, phthalates, or formaldehyde. View Deal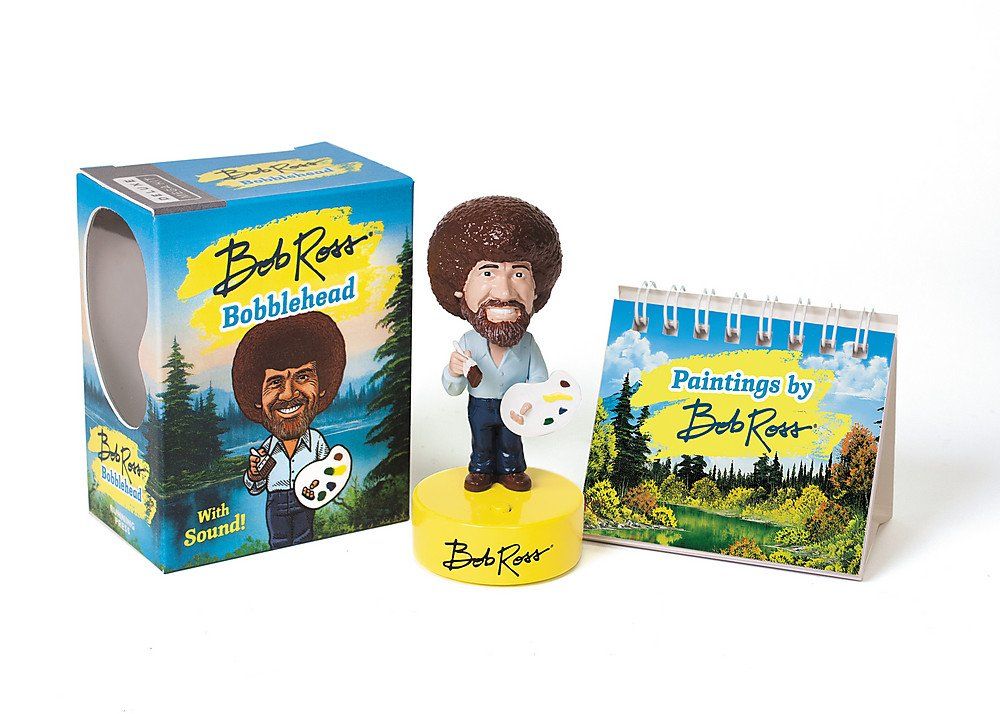 Bob Ross Bobblehead available on Amazon for $5.86
The Bob Ross Bobblehead is an Amazon best-seller worth the hype (and its price-tag isn't too shabby either). This figure plays 10 witty and wise proverbs from the art monarch himself; while the mini easel book includes Ross's most prominent landscape works. There's no better way to pay homage to an icon.View Deal