International Women's Day: Celebrating Women in Construction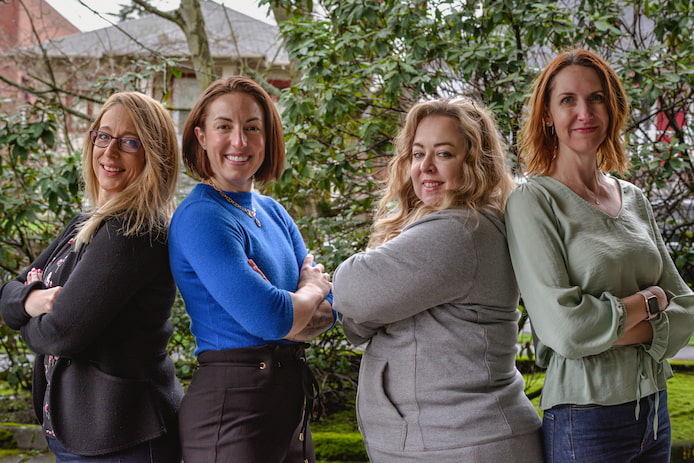 Image: The women of CRD's leadership team (From left to right): Teri McDermott (Co-owner/CEO), Leslie Eiler (Design Manager), Michelle Woods (Busines Operations Manager) and Jenny Zimmerman (Marketing Manager).
You may have heard some of the buzz around "International Women's Day", celebrated annually on March 8th around the world, but did you know there's also a "Women in Construction" week? This year, we're taking a moment to honor CRD's female employees who contribute to our company's welcoming and diverse culture while also bringing a level of expertise that helps CRD excel in the design-build remodeling field.
What is International Women's Day?
The first International Women's Day (IWD) celebration took place in 1911. It wasn't until 1913 that it was officially decided that IWD would be held on March 8th. Millions of men and women all around the world come together every year on this day to celebrate the achievements of women and to bring awareness to the inequality they face.
Today we reflect on the extraordinary women who help make CRD one of the industry-leading remodelers!
Looking at the numbers
There's no internal quota to hire for women, rather, at CRD Design Build, we focus on qualifications and expertise. The women we have hired have been the best candidates for their roles. CRD has 26 employees, 10 of whom are women (38%). One works in the field and nine work in the office; women occupy four of the positions on the seven-person company leadership team. According to a study conducted by OSHA, in 2010 there were 800,000 women working in the construction industry.
At CRD, we focus solely on qualifications and expertise whenever we're looking to fill a role, which has resulted in 26 full-time employees who help us fulfill our company passion of "Finding the potential in people and spaces."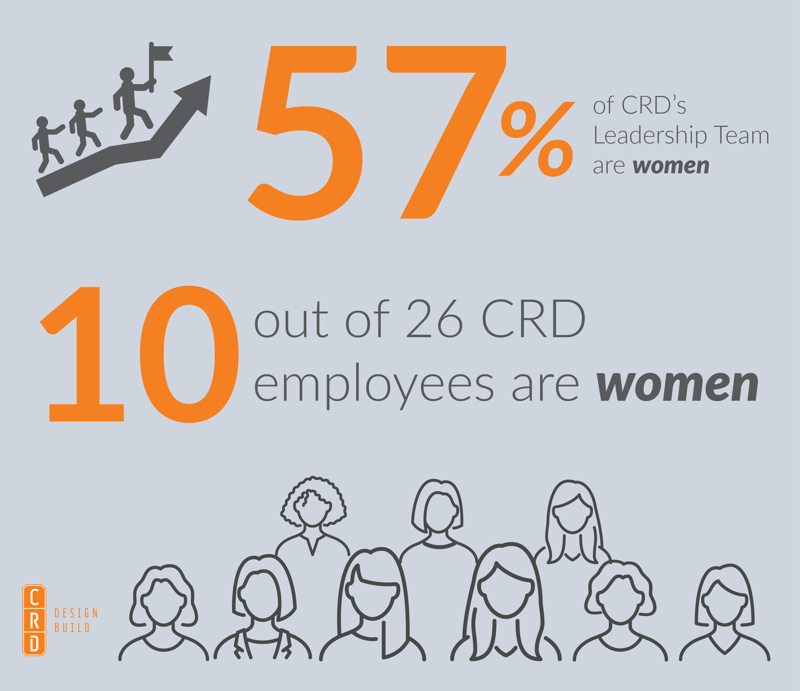 Compared to most remodeling firms in the country, CRD's female-to-male mix is much higher than average. According to OSHA's most recent statistics, only 9% of the United States construction workers are women (including both administrative positions and field positions.) When you look at the makeup of CRD's workforce, currently, 38% of our staff are women and 62% are men. When focusing on just our seven-person leadership team, over half of the members (57%) are women.
Meet our leaders
CRD's leadership team is comprised of seven employees who meet weekly to review the current status of the company and compare that to the 1-year, 3-year, and 10-year plans they are striving for. Four out of the seven members are women, and they bring a diverse background of experience to the leadership table.