Xbox Series X vs Xbox Series S specs and features: which should you buy?
November is gearing up to be a big month in the gaming world. Microsoft is launching the Xbox Series X and Series S on 10th, while the Sony PS5 and its disc-less sibling, the PS5 Digital Edition will touch down the following week.
While Sony's consoles boast plenty to get excited about, we're going to focus on the Xbox pair, which are available to pre-order now (we'll explain how below). 
But which next-gen Xbox should you buy – Series X or Series S? 
Recent reveals mean we can now see how both models stack up against each other in terms of features, power, price, availability and looks. Wondering which new Xbox console to buy? Step right this way and we'll explain all…
Xbox Series X vs Xbox Series S: price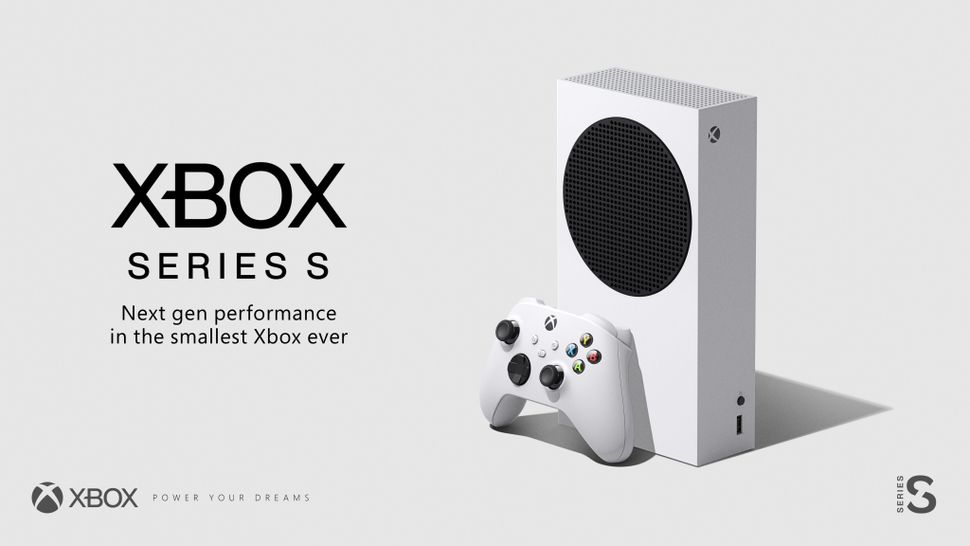 Given that the Xbox Series S is lower-specced than the Series X, you would expect it to be cheaper. And you'd be right.
The Series S will cost £249.99 ($299, €299, AU$499). That's a lot cheaper than the £449 ($499, €499, AU$749) which Xbox is charging for the Series X.
Pre-orders for both consoles started on Tuesday 22nd September. In other words, they're live right now. The first batch of the Xbox Series X has sold out globally, but there are still some Series S consoles available.
You'll need to get in quick. This guide explains how – and where – to pre-order the new Xbox in the UK, US, Australia, Canada and the rest of the world. 
Not yet pre-ordered? Don't worry, it's thought that more stock will trickle out in the coming days and weeks. Some retailers may be holding stock back in order to give everyone a fair crack of the whip. And Microsoft has hinted that there'll be plenty of consoles available from launch on 10th November.
More that you can afford? Microsoft if rolling out its Xbox All Access subscription service to 12 countries including the UK and Australia (US gamers already have access to it). 
Rather than pay upfront, the service lets you pre-order an Xbox Series X for £28.99 ($33.99, AU$46) per month based on a 24 month contract. You can get your mitts on a box-fresh Series S on the same basis but with lower payments – just £20.99 ($24.99, AU$33) per month.
Xbox Series X vs Xbox Series S: specs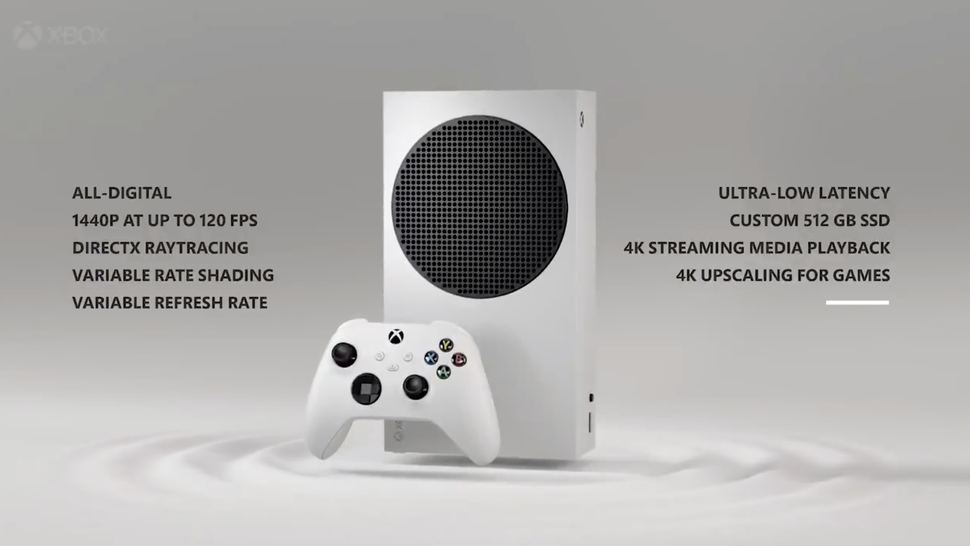 The Series X is the bigger and more powerful console on paper. According to the head of Xbox, Phil Spencer, it's four times as powerful as the Xbox One X. Inside you'll find 12.15 teraflops (TFLOPS) of GPU power.
Compared to the Xbox One's eight-core 1.75GHz CPU, or the One X's eight-core 2.3GHz CPU, the Series X's eight-core 3.6GHz Custom AMD Zen 2 chip should improve every aspect of how games run. We're promised that loading times will be virtually eliminated, meaning you'll be able to fire up a game and get going almost immediately. Amazing.
The Series X also boasts variable rate shading and hardware-accelerated DirectX raytracing, which should make for better graphics. Quick Resume will mean you can nip in and out of games (picking up where you left off) with no delay.
On the connections front, you'll get an HDMI output and Microsoft has confirmed that an Ultra High-Speed HDMI cable will be included in the box, which is handy if your display of choice supports HDMI 2.1. Through that, gamers will be able to enjoy frame rates up to 120fps and Variable Refresh Rate (VRR) technology too.
Microsoft has confirmed that the Xbox Series X won't have HDMI input nor an optical digital out – both of which can be found on the Xbox One X and Xbox One S. The HDMI input was introduced to Xbox consoles so you could plug in and control a set-top box, although many felt it was never really implemented properly.
The loss of the optical output could have a bigger impact on users, though. It means if you want to enjoy home cinema sound from your Xbox Series X, you'll need an AV receiver or a soundbar with HDMI connectivity.
no point holding this back now I guess pic.twitter.com/SgOAjm3BuPSeptember 8, 2020
So how about the Series S? According to an article on Xbox Wire by Liz Hamren, Head of Platform Engineering and Hardware for Xbox, the Series S "delivers four times the processing power of of an Xbox One console". On paper, the figures are 12.15 TFLOPS of power for the Series X compared to 4 TFLOPS of power for the Xbox Series S.
The Series S is "similar in CPU" to the Series X but not identical. The Xbox Series X uses an 8-Core AMD Zen 2 CPU running at 3.8GHz (3.6GHz with SMT enabled) while the Series S uses the same CPU working at 3.6GHz (3.4GHz with SMT enabled).
The 'X' is powered by a 52CU (compute unit) RDNA GPU running at 1.825GHz, while its cheaper sibling has a 20CU, 1.565GHz GPU.
But the big difference between the two consoles is resolution. Xbox claims its fans prioritize framerate over resolution, so the Xbox Series S has been built to play games at 1440p at 60 frames per second with support for up to 120fps. The Xbox Series X can do full-fat 4K gaming at 60fps.
And we now know that that Series S won't run Xbox Series X enhanced versions of older games. Instead, the Series S will make do with gussied up Xbox One S versions of Xbox One and Xbox 360 games. In other words, the Series won't run older Xbox titles in 4K, something the Xbox Series X allows you to do.
The Xbox Series S also has to make do with a 512GB solid state hard drive. This seems tiny, especially when you compare it to the Series X's 1TB of storage. Both consoles support optional Seagate Storage Expansion Cards but it looks like they won't be cheap.
UK store Smyths briefly listed for the 1TB Xbox Series X and S SSD storage card for £159 – over half the cost of a Series S console – but quickly removed it. In the US, retail giant Best Buy is taking preorders for the $220 card. 
All eyes will be on how both consoles stack up when it comes to loading games and switching between them. Will the Xbox Series S's reduction in horsepower be obvious?
On the audio front, both consoles support Spatial Sound, including Dolby Atmos and will support Dolby Vision through supported discs and streaming apps from the likes of Disney+, Vudu and Netflix. 
 According to Dolby, gamers can expect superb contrast and depth that "goes beyond traditional HDR games" – which is believable considering the difference between HDR10 and Dolby Vision in movie playback. It's also said to bring "10x greater black levels". 
Dolby Vision for gaming will arrive on the Series X and S in 2021, while Dolby Atmos will be available from launch.
Xbox Series X vs Xbox Series S: design and build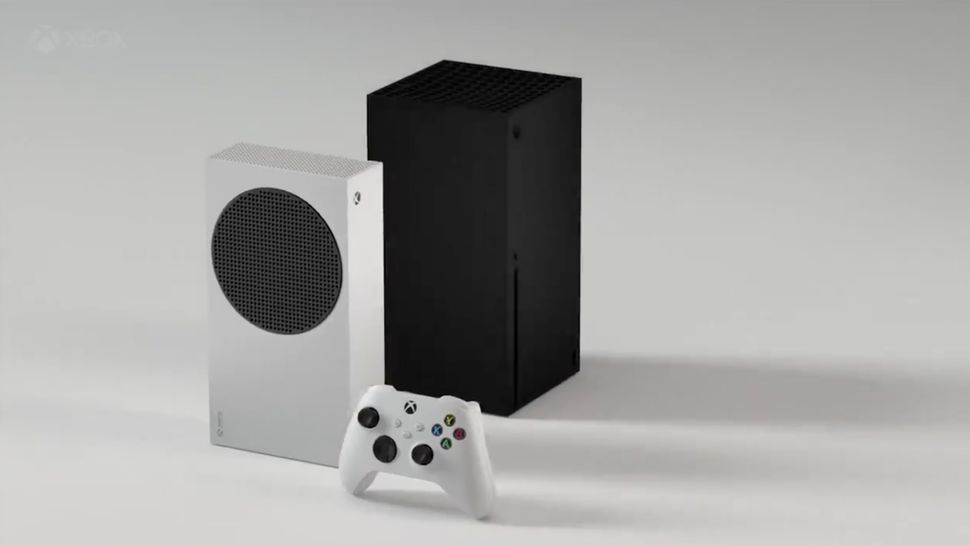 The Series X measures 30.1 x 15.1 x 15.1cm (hwd) compared to the Xbox One X's 6 x 30 x 24cm. Its weight is 4.45kg, vs the 3.69kg of the older machine.
We don't have the exact dimensions or weight of the Series S, but as you can see from the above video, it's quite a bit smaller than the Series X. In fact, it's almost 60 percent smaller, meaning not only is it the smallest Xbox to date, but it can also fit inside the body of a Series X. This should make it more portable and easier to throw in a bag to take to a friend's house.
The two consoles also look quite different. The Series S is finished in what Xbox calls Robot White, and is a lot less imposing than the X. It also has its cooling vent on the side (that bit that looks like a speaker grille), whereas the X passes air out of the top.
The new Xbox Wireless controller comes as standard with both machines and includes a tweaked design, new textured surfaces and hybrid D-pad.
What do you think? Which console do you prefer the look of?
Xbox Series X vs Xbox Series S: verdict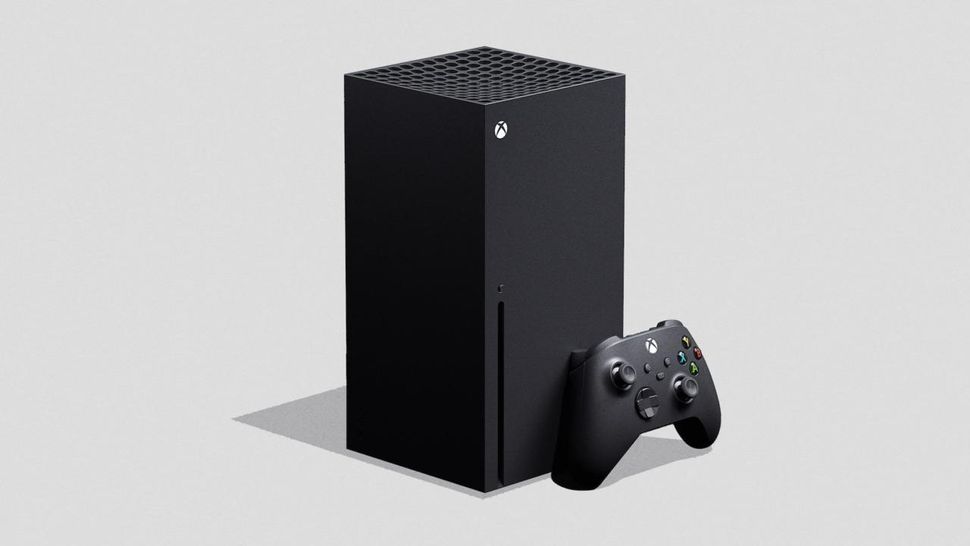 The X and S are two quite different propositions. Sure, they both connect to the internet, both play the same games and both will let you access video and music streaming services. But which is right for you really depends on your needs.
If you're ready to wave goodbye to the disc format, don't mind a drop in resolution and power and your budget can't stretch past £249/$299/AU$499, the Xbox One S looks like the console for you. It's also the most portable of the two, which could sway someone looking for a more flexible gaming lifestyle. 
But if you want the ultimate next-gen Xbox experience, it's likely that you'll have to stump up for the Series X. On paper it's bigger and more powerful, although only time will tell if this translates into a richer user experience. If games look better and load quicker than on the S, it might make the Xbox Series X the only option. It also has a disc drive onboard, so you can play Blu-rays and CDs too.
All this extra power comes at a price though – an extra £200 (or $200/AU$250) to be exact. Once we've had time with both consoles, we'll be able to tell you definitively whether the Xbox Series X is worth it over the Series S.
MORE:
Xbox Series X price and pre-orders: how much will the new Xbox cost?
PS5 vs PS5 Digital Edition: which should you buy?
PS5 vs Xbox Series X