Designing Homes for Boomers (10 Needs to Consider)
[ad_1]

In case you didn't know, I'm a boomer.
I watched a few home design shows recently where the boomer-and-older generation was the client age group and honestly, I found some of the design ideas to be really not fitting for this older population. I know it is hard to understand an older generation's needs if you aren't there yourself.
As a boomer myself, as someone who has designed spaces for my elderly mother and for others of this age, I'm here to share some of what I've learned.
When I look for hotel rooms or Airbnb properties, even restaurants, I find I always look for specific features. And believe me, you'd think these would be no-brainers, but many times they are hard to find.
1) Dining chairs with a cushion!
I have considered many vacation rentals but one thing that can stop me from booking is having chairs with no cushions. I can't imagine designing a proper dining room where you will have guests seated for a holiday meal (or maybe even have a dual-duty work from home space) and not having a comfortable seat.
Of course, a hard bench for the kids or the 20 somethings is fine, but wood seats get old fast and, honestly, aren't very luxurious.
I recently saw a popular home improvement show and the homeowner was a retired, older person who used her kitchen table a lot. The whole show was centered around how she always sat at her kitchen table and had cookies with her students. The millennial designers took the table out in the remodel and put in two wood seat counter stools with no backs at a kitchen bar.
I just shook my head. Guess she won't be sitting for long in her kitchen any more.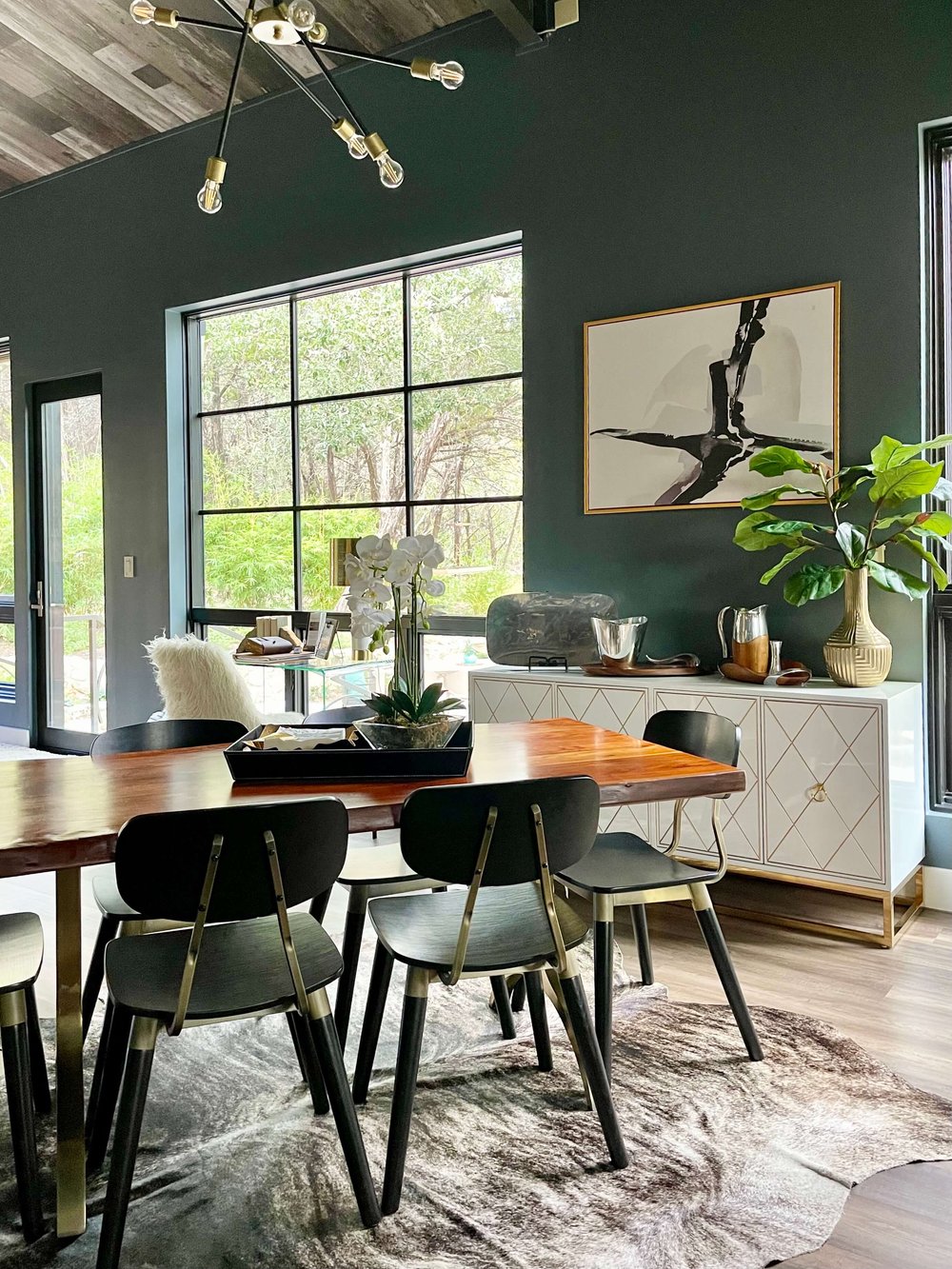 2) A comfy lounge chair with a place to put your feet up.
This is really hard to come by, especially in hotels. They might have a chair, but likely not an ottoman or stool to put your feet up. The chairs are rather hard too, definitely just there for show. After walking around all day (like at markets or as a tourist), having a nice cushioned arm chair and ottoman is a real treat and one I look for in a hotel or Airbnb.
I once stayed in a vacation rental that only had hard plastic dining chairs, the bed and a daybed. The daybed was in the living room with the two plastic dining chairs. I get it, they wanted another bed in the rental. However, without other seating, it was uncomfortable. It was really awkward to sit on that daybed as an older person who just wanted to watch a little tv before bed.
I almost went out to Target to buy a folding sling chair! That would have been more comfortable than sitting on that stupid daybed.
3) Chairs with arms
If I'm traveling, I'm usually walking a lot and having a chair with arms is great for pushing oneself up and out of your seated position. Okay, I have arthritis, so my knees and joints are bad, but most seniors need to push up on something when they get up from sitting.
This LA restaurant has chairs with arms and seat cushions, great for an older person.
4) Handrails at stairs
This should really be number one. And if I had a dollar for all the stairs with no handrail I've seen on the internet, I'd be rich.
If there are even a few steps, please install a handrail. And not like a limp rope or something cutesy like that, either. Make it something that stands up to code and can be easily grabbed in case of a fall. Trust me, you don't want anyone falling in your home or in one of your projects.
On one home improvement show I literally saw the older woman reach out for a handrail as they were on the stairs and guess what…..there wasn't one!
5) Comfort height toilets
I don't need a whole accessible bathroom, but I do love my comfort height toilet. As a designer of many bathrooms, I can't even remember when I've specified a regular height toilet for a project. They really are the norm!
Except in many hotels it seems!!!
6) Good Lighting
I never took this consideration seriously until I started having trouble myself. Even though I have a good prescription for my glasses, everything sure seems darker around my home than it used to be. Going to brighter LED lighting helps and having different layers of light is good too.
And please, get plenty of lighting at the mirrors, nothing just for the sake of decoration and style. I know first hand how hard it is to find beautiful lighting for a bathroom, but function is really most important.
7) No low seating
There is nothing more embarrassing than not being able to get up out of a deep, low sofa. While those are great when you are young, as you age it gets harder to get up from that position, gracefully, if at all. 🙂
Of course, there are always those fit seniors with no arthritis that can pop up off the floor in a heartbeat, but really, aren't they rather the exception?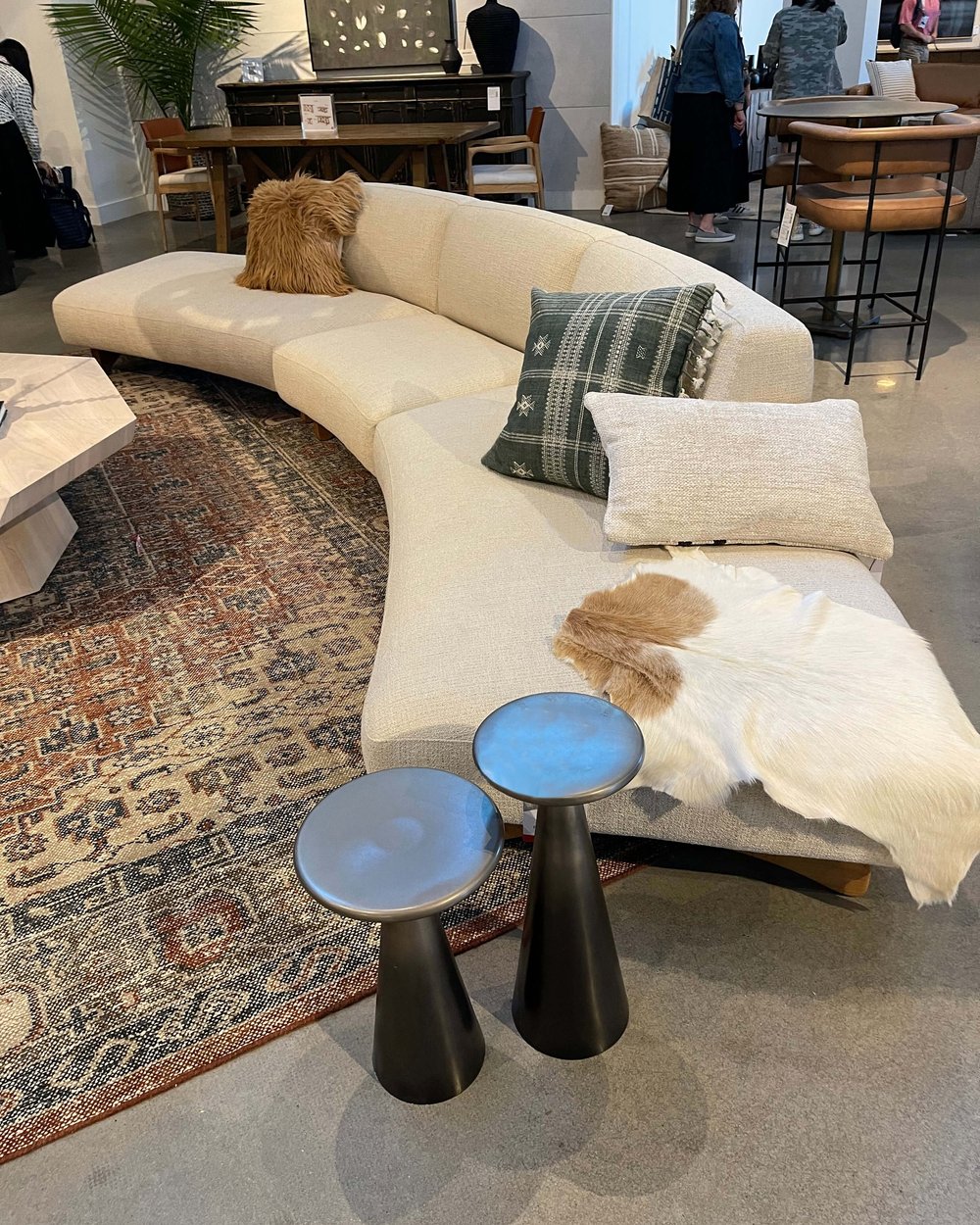 8) Acoustics
I find this to be a big deal in restaurants. For years my MIL has always asked for a place that is quiet when we go for a dinner out (and a place that has soup :-). While I love a busy and hopping place, straining to hear the conversation can really wear you out and obviously makes you feel left out. (She usually mentions no hard seats too.)
9) use cabinet pulls on kitchen cabinets
When you get older you get a little sloppy when cooking.
Seriously, I noticed this with my mom and now with my husband and myself. It is bad enough on the stainless steel appliances (and please don't ever spec touch latch for those for anyone, yes one vendor I know of has that option). Having cabinet pulls keeps the sticky fingers to the hardware and not all over the cabinet door face.
Once a day I'm wiping the stainless with Clorox wipes!
I recently saw a kitchen just a with a groove in the top of the cabinet door. It's very sleek, but with an older person that is likely not to stay clean. Touch latch is also a bad idea for kitchens anyway, you just lean on the cabinet fronts and they pop open. (I know because I stayed in an Airbnb with these once and boy, did they get fingerprints.)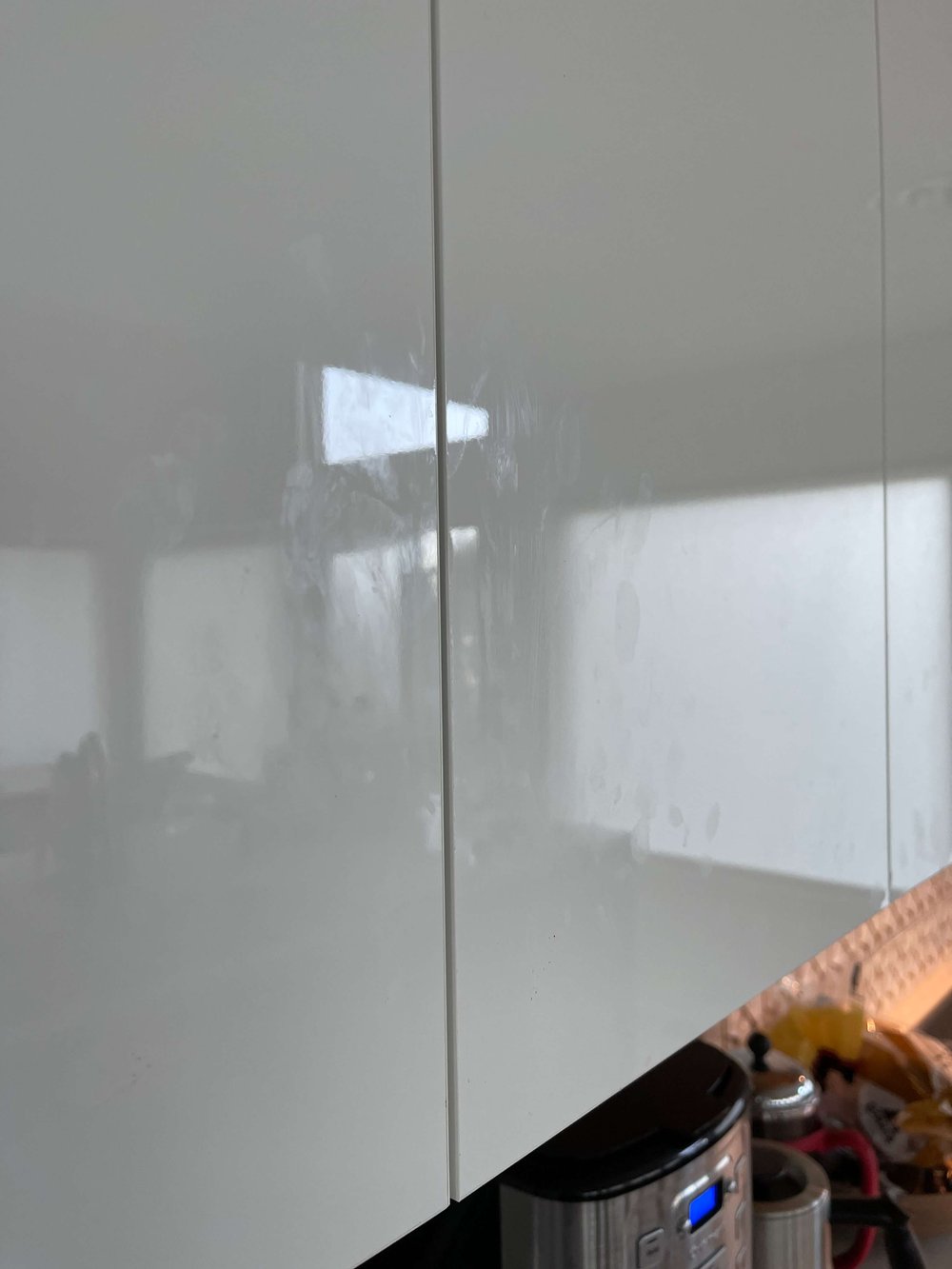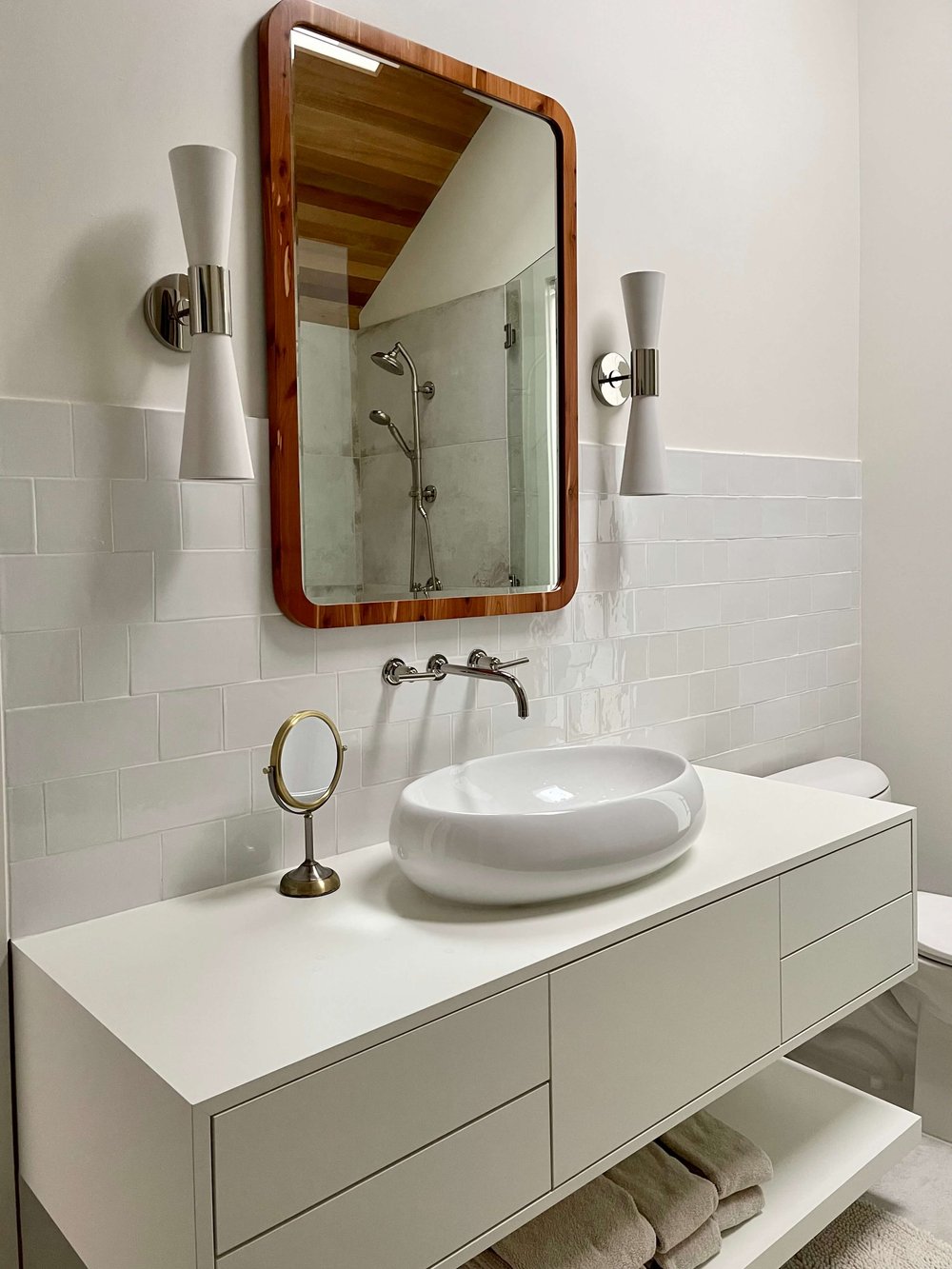 10) separate spaces
Togetherness is great, but once retired, it is sometimes annoying. Having your partner within earshot or in the same room whenever you are at home together can make you crave a little privacy.
When we built out my garage office space a few years ago we didn't realize how it would come in handy during Covid. Although only consulting now, part-time, my husband gets on these long conference calls and he's a bit loud and technical. It really disturbs me when I'm working, as most of my work is done quietly (and I prefer it that way!)
He would go out to my office in the garage and use that space. There, he could be as loud as he wanted without worrying about my huge sighs and the annoying look or two during the call.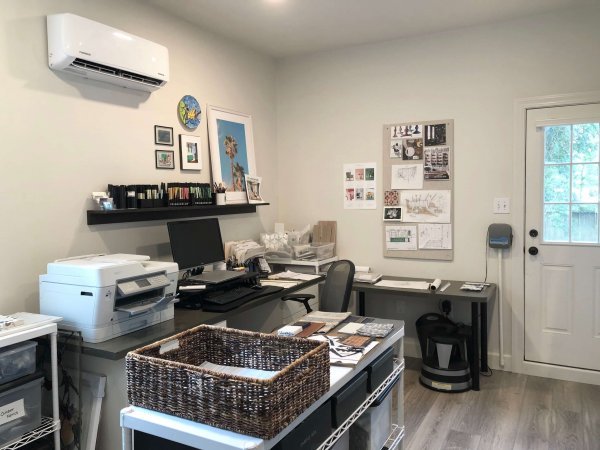 Of course, we all love separate sinks in a bathroom, but I've also seen separate toilet rooms too. Not a bad idea!
Years ago, my MIL had a little room/house built just outside her back door for her husband. It had a work table, lounge chair and all his books in bookshelves. It was where he spent a lot of time during the day writing his memoirs. I imagine they both found that enjoyable. 🙂
---
I know there are many more to consider, these came to mind after watching a few home shows and I just thought I'd throw it out there as food for thought.
Be honest though. Aren't these all nice features to have for any age?
And, believe it or not, someday you'll all be here too. If you're lucky! 🙂
Pin this to Pinterest to save for later reference or send this to a friend!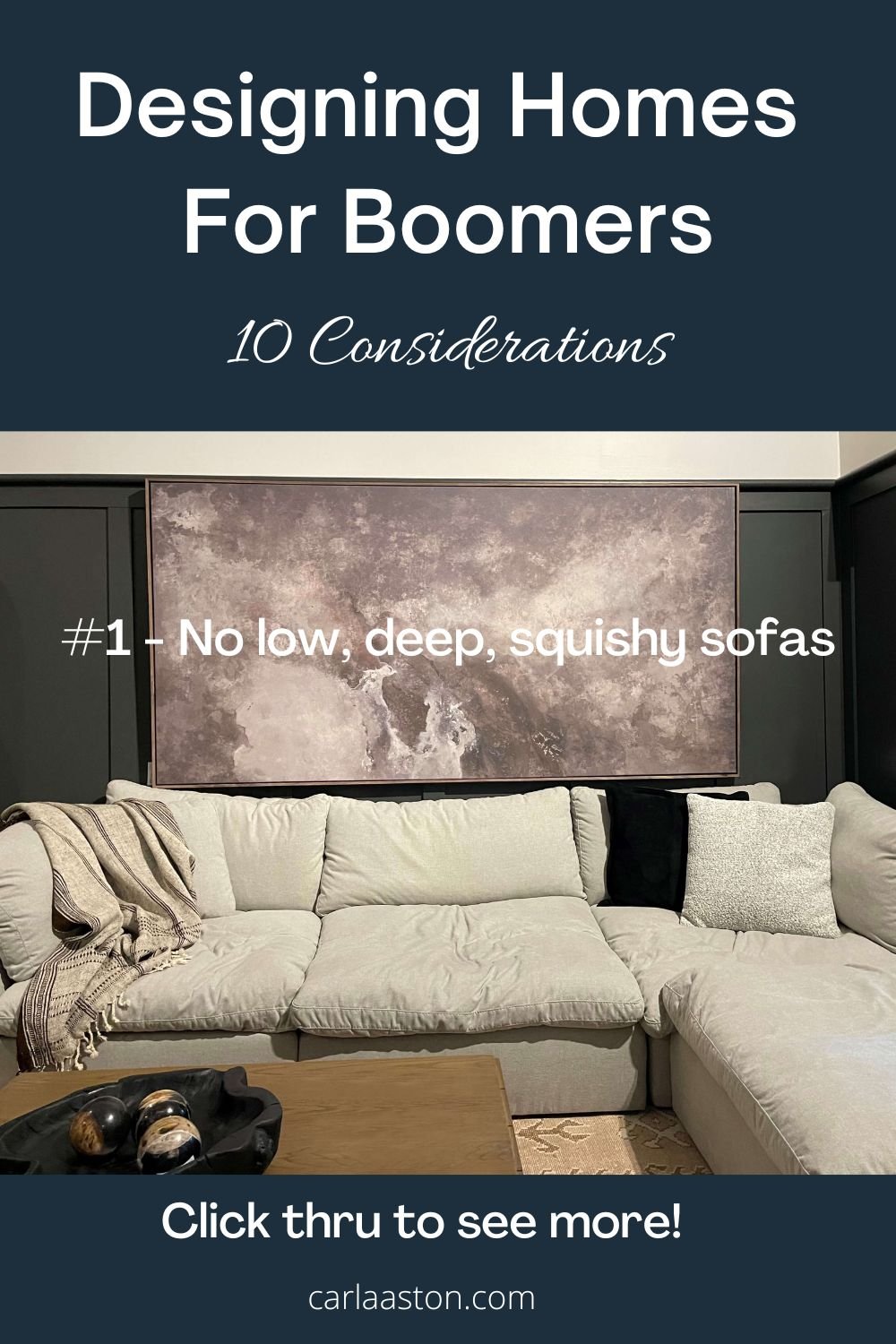 [ad_2]

Source link